An ambition to make health and social care interoperable was proving difficult. We gathered evidence to help shape a national strategy.
The challenge
In March 2021, the Secretary of State for Health and Social Care gave a speech about the critical importance technology has played in the coronavirus response.
He highlighted how interoperability - joining up IT systems to allow instant data-sharing - has the potential to transform health and social care.
We were engaged by NHSX to carry out a discovery phase into a possible digital solution that could help move the government closer to its goal.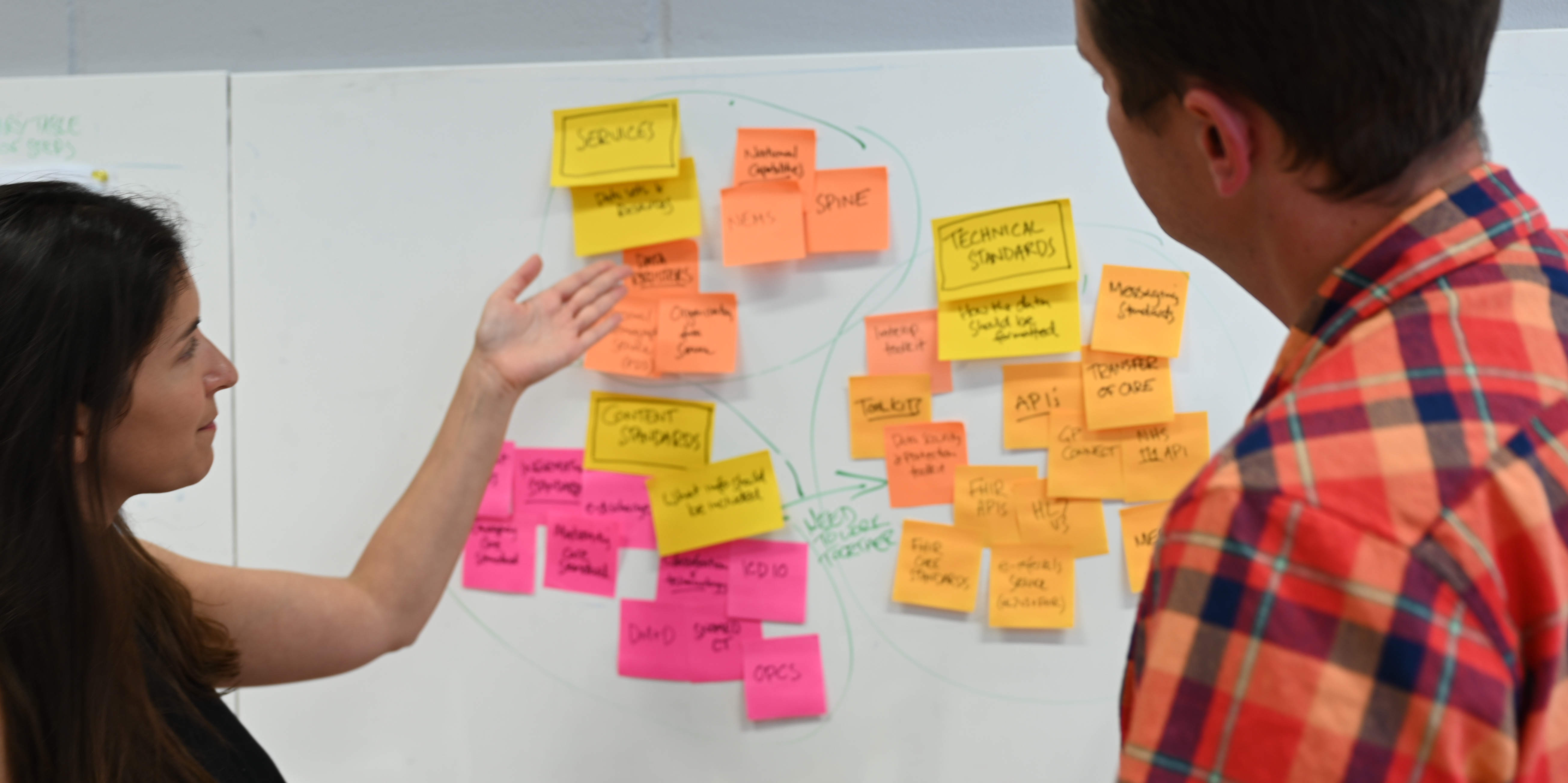 A workshop plotting out types of interoperability standards
Finding evidence
Over 4 weeks we carried out a discovery. Our research aims were to explore:
the different user groups and their role in building, commissioning and enforcing interoperable health tech
their needs and pain points
the extent to which NHSX's proposed standards catalogue would meet their needs
In total we carried out 1700 minutes of research over 28 sessions with users.
We used agile methods to manage the project. Our show and tells focused on telling a strong, clear narrative to help stakeholders unfamiliar with interoperability to understand the problems and opportunities in this space.
We completed our discovery as scheduled in April 2021.
We found this is a complex area with a large number of users and unmet user needs. In total we identified around 50 user groups in this space and over 60 unmet user needs.
We also identified 9 problems that need to be solved for interoperability to be achieved. Details can be found in this blog post by NHSX's Director of Standards and Interoperability.
Our research also validated that NHSX's solution is worth exploring in a future Alpha phase.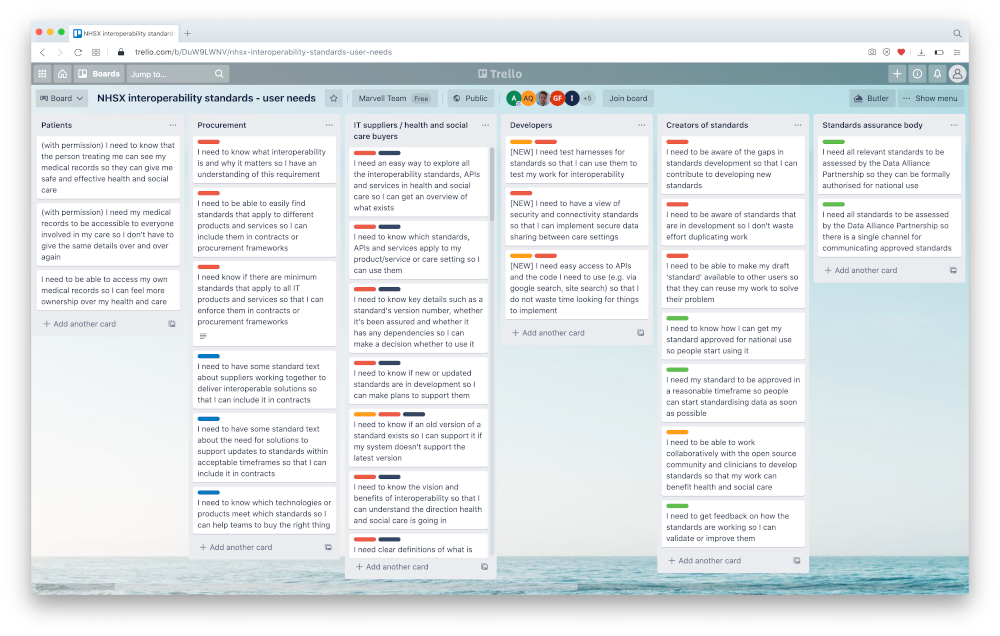 A section of the board used to capture all user needs identified in discovery
A clear way forward
NHSX now has a rich source of clear evidence with which to inform their overarching strategy.
To help NHSX move forward we produced:
a user ecosystem map visualising the 50 different user groups and their relationships to one another
a user needs board with the 60 identified user needs, categorised into themes that can be taken forward in separate work streams
a list of prioritised user needs to inform the design of the standards catalogue in Alpha
communication materials to help inform and engage stakeholders
Feedback from NHSX's senior leaders has been extremely positive.
"I just want to say: amazing work all! Thank you. Really impressed with [your final] report" Irina Bolychevsky, NHSX Director of Standards and Interoperability
More on this project
Designing solutions to join up health tech